Create dynamic and clear acoustics on stage with virtual technology to bring out the best in your performers.
Don't underestimate the importance of musicians and singers being able to clearly hear each other during a performance. Sound on a typical stage, without the benefit of a traditional shell, is easily lost backstage and in the fly loft. When performers can't hear each other, they don't play together, and the performance suffers.
Wenger has partnered with Harman and Lexicon to incorporate the most advanced digital technology into the Virtuoso™ Acoustical Shell. Virtuoso uses microphones and speakers, along with powerful digital processors to create a virtual acoustical environment that dramatically improves what musicians and singer hear on stage. The result – an amazing acoustical space for your performers.
Its compact technology and components make it an ideal solution for stages where space constraints prohibit the use of a traditional shell structure.
The Wenger Advantage
An Electronic Solution – Uses microphones and speakers, along with powerful digital processors to create an amazing acoustical space for your performers.
A Great Fit for Nontypical Stages – Doesn't require the space backstage and in the fly loft that a typical shell requires.
No Setup and Teardown – Unlike physical shells, our virtual shell doesn't require time to move out of storage and into position – saving time and labor
Easy Install – Speakers and microphones are fitted to your walls, ceiling or line sets as needed.
An Acoustical Shell System from Wenger Makes All the Difference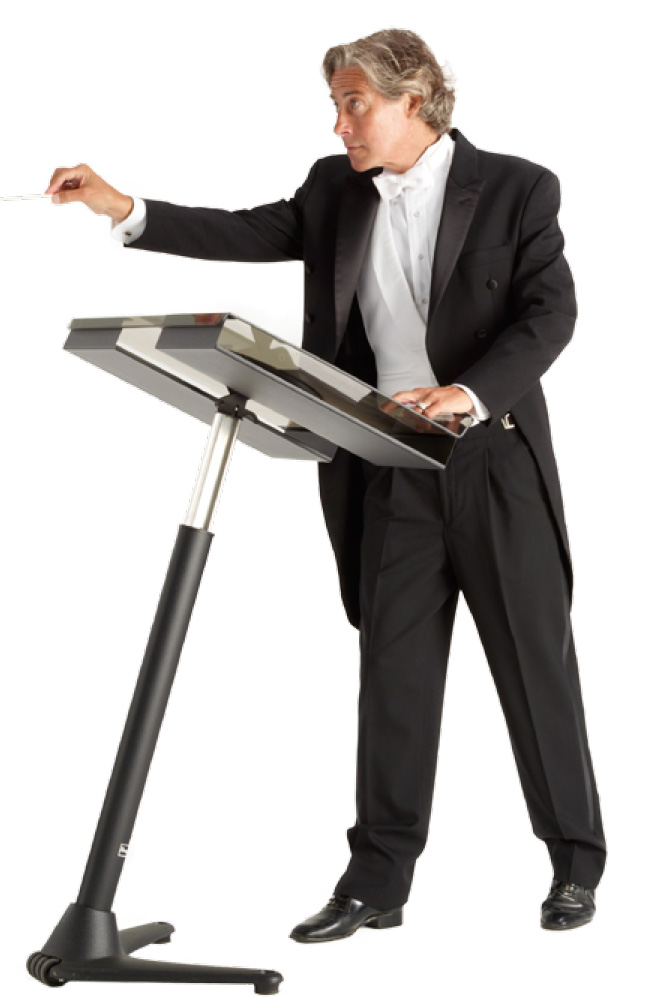 Positioning yourself in the middle of an orchestra is the best seat in the house. Unfortunately only one person in the building gets to listen to the performance from that location – the conductor. For everyone else, including the musicians, what they hear greatly diminishes due to distance, obstructions, building materials, building shape, etc.
That's where an acoustical shell excels – mixing and projecting the sound back at the performers and out into the audience. The difference dramatic and amazing.
Wenger offers an acoustic solution for just about any performance environment. Determining the ideal solution for your space and needs is the first critical step. The solution can be a passive one, an active one, or a combination of both.
Traditional vs Virtual Acoustics
Traditional Acoustic Shells
Maestro® and Diva® from Wenger
Traditional/physical shell structures are what we call "Passive" acoustics. Their shape and special materials reflect sound to performers and audience so it doesn't get lost backstage or in the flyloft. Their benefits include:
The performers on stage can hear each other better
Support on stage (cannot control reverberance)
More sound projected to the audience members
Shells are built to become a beautiful backdrop to your stage and match the look of your facility
Virtual Acoustic Shell
Virtuoso from Wenger
Electronic assistance to your acoustics using microphones, speakers and a sophisticated processing system. The benefits include:
Push button control of your acoustics
Ability to make your space sound bigger
Quick setup for mixed programming
Control the reverberance on stage
Works with regulatory issues like sprinklers
No restrictions for visual elements (not constrained by a shell). Will not inhibit scenery or backdrops.