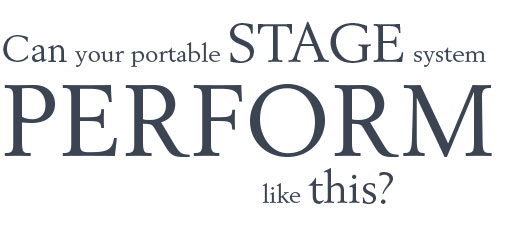 The number of configurations you can easily create with StageTek is virtually unlimited – making your stage investment go further!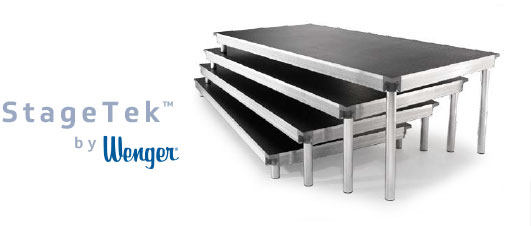 A staging system can be an important investment and we understand that our customers do their research before selecting the right stage for their facility. That's why we designed StageTek to meet or exceeded all your expectations. In fact, not other stage system "checks all the boxes" like StageTek:

SIMPLE SET UP
INCREDIBLY STRONG
LIGHTWEIGHT DECKS
SAFE
VERSATILE
RUGGED ENGINEERING
FROM A COMPANY THAT'S BEEN BUILDING STAGING FOR NEARLY 70 YEARS

Now is the best time to invest in StageTek. For a limited time you can save 25% and get a FREE storage/transport cart. Call or visit our product page now for more information.