Transform your performance space into a multipurpose venue–now at an affordable price. Transcend™ Active Acoustic System gives you the control to perfect your sound environment in virtually any space: performing arts centers, auditoriums, theatres, opera houses, arenas and worship spaces.
With new advanced state of the art Lexicon active acoustic technology, Transcend stands above. Our processor is designed specifically for active acoustics, providing a reliable, high performance system at a very affordable price. Transcend the ordinary, inspire performers and connect with audiences like never before.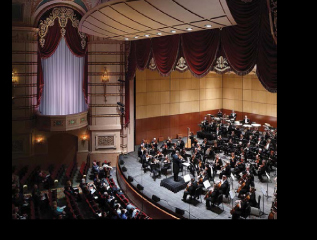 Wenger Products Make Solving Acoustical Design Challenges Easy.
Music practice and performance space can be some of the most challenging spaces to design and spec. Understanding how your space will react to the sound that will fill it is an assignment that cannot be taken lightly. Wenger has worked with architects and acousticians for decades to help them plan for acoustics that are not only brilliant, but energize the performers and audience.