Legacy Classic is a portable, mid-sized acoustical shell that stores and transports easily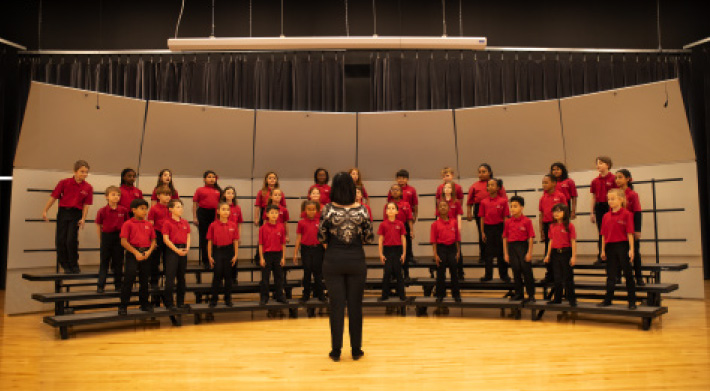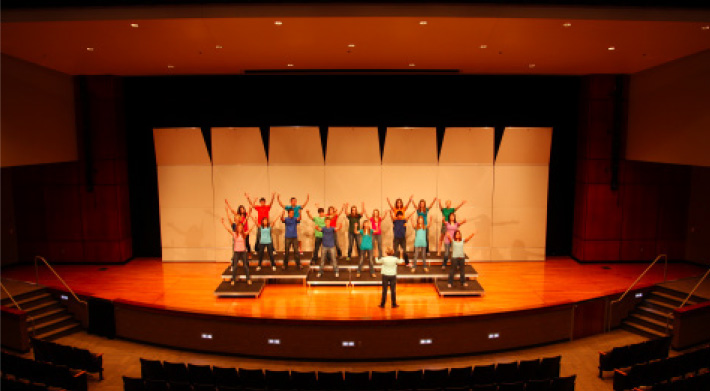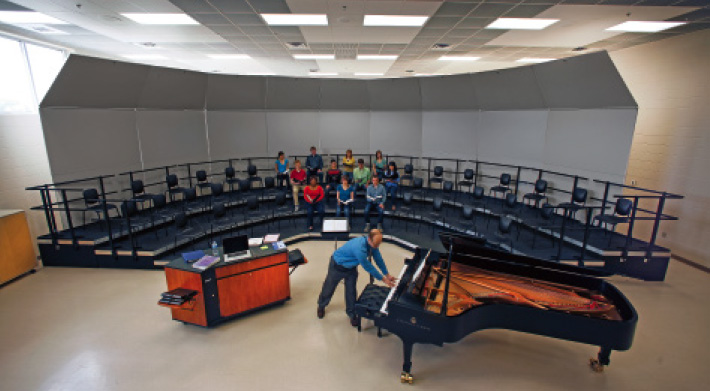 Easy, Fast Operation – Each tower can be set up quickly by one person.
Adjustable Canopy – Adjusts to four different angles to optimize reflection to the audience.
No Protruding Front Legs – Eliminates interference with setup of risers and eliminates any trip hazard.
Maximum Acoustical Benefit – Provides full coverage from floor to top of shell, and gives you 15% more coverage than any other portable shell on the market.
5-Year Warranty – The longest in the industry, protecting your investment.

HEAR THE DIFFERENCE IMMEDIATELY
Wenger choral risers and portable acoustical shells have been a trusted part in music education and performance for over 70 years. They're key to your students not only being HEARD but being SEEN.