The world's most trusted, durable instrument storage solution
UltraStor® is our original, trusted and proven storage solution. UltraStor cabinets are designed to look great with virtually any décor. They're available in a variety of sizes, colors and styles to fit the full range of instruments that you need to store and protect.
The Wenger Advantage
Durable – Load tested doors, bolt-thru construction and polyester laminate make our cabinets the ones that last.
Specially Designed Shelf – With ridges designed for ventilation, rounded front to prevent damage to instruments, our one-piece polyethylene shelves are unique in the industry, and nearly indestructible.
Secure – Heavy-duty hardware, top quality doors, and tamper-resistant shelves keep your valuable instruments safe.
Designed for Music Needs – Wenger storage is designed to specifically meet Music Educator's needs with the right size compartments, cabinet heights, and features specific to musical instruments and equipment. Wenger expertise simplifies the selection process for you.
Modular – Cabinet construction makes it easy to rearrange and add to cabinets as your needs change.
Usage
Storage to secure and protect instruments and avoid traffic jams.
Available in a Variety of Colors

Available in a Variety of Sizes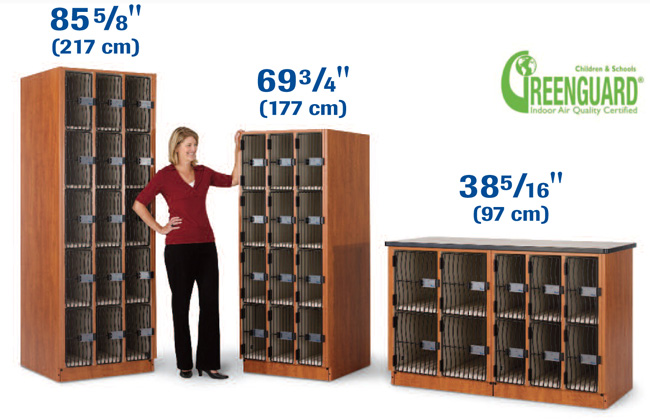 Available with a Variety of Doors