EXPERIENCE THE FUTURE OF MUSIC REHEARSAL

HOURS:
THURSDAY, FEBRUARY 15TH | 9:00 AM-5:00 PM
FRIDAY, FEBRUARY 16TH | 10:00 AM-8:00 PM
SATURDAY, FEBRUARY 17TH | 9:00 AM-12:00 PM
Virtual Acoustic Technology from Wenger.
You have to HEAR it to BELIEVE it.
Wenger has changed the way you control the sound within your music rehearsal rooms and performance spaces. No longer are you limited by walls, cubic feet, obstructions or materials. Welcome to the future of music rehearsal and performance where you have push-button acoustical control. Virtual Acoustic Technology sounds so amazing it will change how you practice and perform!

"When they turned on the system, it was like the walls disappeared."
– Dr. Lee Nelson, Director of Choral Activities, Wartburg College
8 Distinct practice and performance environments
PLUS: Record and Playback
VAE Rehearsal's ability to instantly change the acoustics of your practice space is an amazing learning tool. In addition to the eight standard virtual environments, Wenger can customize a setting that mimics your own auditorium or performance space. The Record and Playback function enhances learning even more with instant feedback that can be clearly heard through the system's speakers.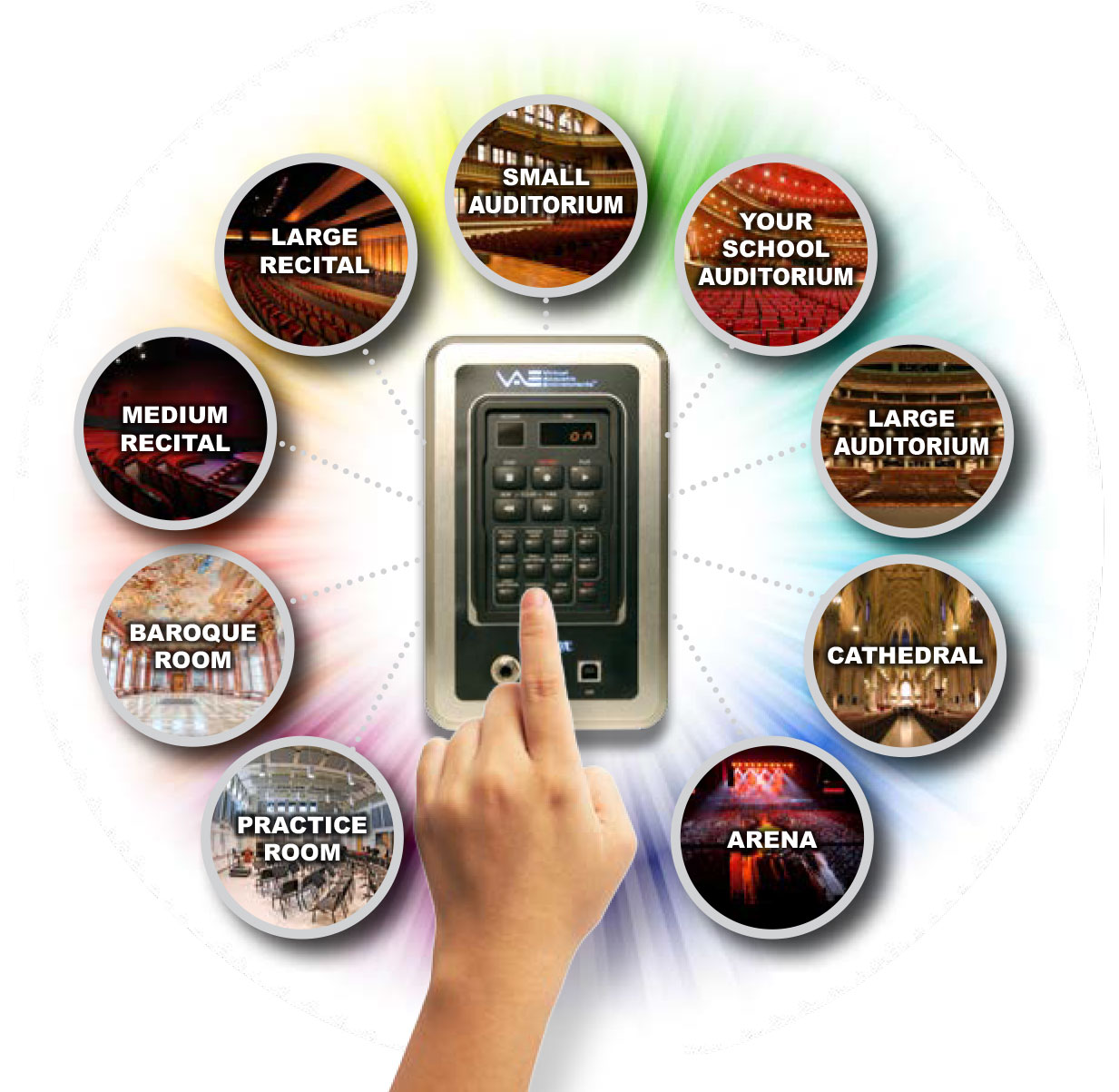 "My students went "wow". Then they quickly found that they worked differently and more intelligently in their everyday rehearsal."
– Mark Gitch, Director Of Orchestras, Wayzata High School, Plymouth, MN
SYSTEM BENEFITS:






You May Qualify for a Technology Grant!
A VAE Rehearsal System in your facility may qualify for a technology grant that would cover the cost of the system. Visit our website for a resource list and template for writing your technology grant.
www.wengercorp.com/technology-funding-resources.php
For information or to schedule a private demo at the show please fill out the form below.
Sign up below to learn more.