| | |
| --- | --- |
| | | |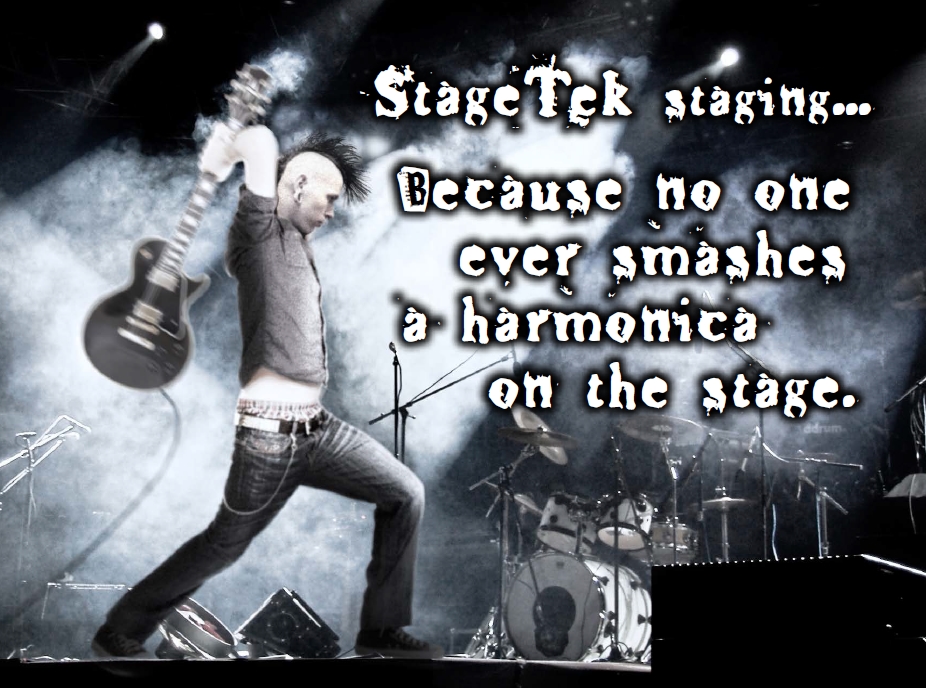 A STAGE THAT'S READY FOR WHATEVER YOU CAN THROW AT IT.
StageTek's extra-tough, flexible design is the result of extensive research, engineering and technical advancements in materials and manufacturing. The result is a staging system that is lighter, stronger, easier to handle and faster to set up. Few other portable stages match any of its individual features. Your crew will love the convenience and you'll appreciate all the advantages that make this such an easy choice. From easy-grip decking to exceptional load ratings, StageTek has proven its unparalleled qualities all around the world, indoors and outdoors, as a performance partner that always holds up its end of the bargain.

STAGETEK™ FEATURES BEAT THOSE OF EVERY COMPETING PORTABLE STAGE SYSTEM.
SIMPLE SET UP
INCREDIBLY STRONG
LIGHTWEIGHT DECKS
SAFE
VERSATILE
RUGGED ENGINEERING
FROM A COMPANY THAT'S BEEN BUILDING STAGING FOR OVER 60 YEARS
LOAD RATINGS THAT ROCK!
StageTek staging has been designed and tested to perform under heavy loads without failure. We've gone above and beyond to ensure that StageTek meets or exceeds Uniform Load, Dynamic Live Load and Point Load standards. (See our website for test results)

Effective

July 1, 2015 - October 31, 2015. Orders must be received by 10/31/15 and must ship by 12/31/15.

Discount taken from current standard pricing. Call 1-800-4-WENGER for pricing. Not valid with other discounts or promotions.