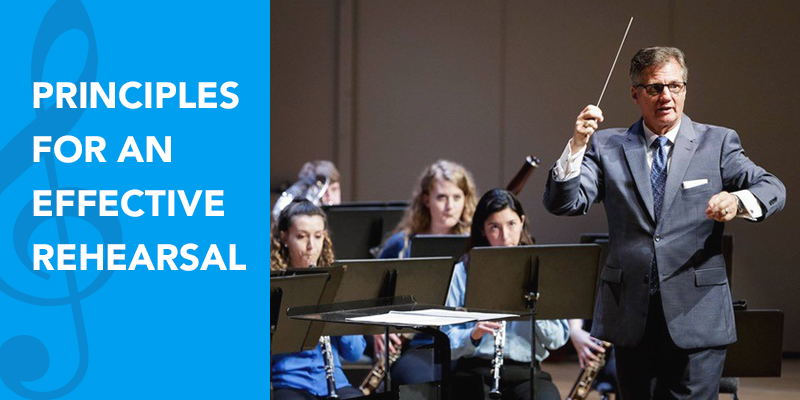 Written by Wenger Guest Author J. Steven Moore, Associate Dean Undergraduate Studies
Frost School of Music, University of Miami
---
Dear Music Teachers,
Thank you for all you give to your students, community, and society. The following tips have been learned from 42 years of teaching, observing, and learning from many inspiring musicians. I hope you will find something helpful to you and your students.
Foremost: Be a great musician so you have much to give your students.
Vital: Be a great teacher so that you can share your musicianship with your students.
Important: Love the students, music, and teaching so that all are inspired by your passion.
Musicianship:
• Have students play a scale or key study in the key of your repertoire.
• Have students sing any scale or chords that they play. Use singing to help with hearing.
• Take time to improve tone and intonation every day.
• During score study, create an audio template in your mind. Compare what you hear to the template.
• Use correct pitches and good tone quality in your own singing. However, if you miss some pitches to demonstrate articulations or note length, don't worry about it. Continue to improve your ability to sing on pitch on a regular basis.
• Know all the terms in the score. Use correct pronunciation of Italian terms.
Effective Teaching:
• Determine the concept you are teaching with each musical composition.
• Plan for each rehearsal. React to changes in rehearsal dynamics and take advantage of teachable moments. However, begin the rehearsal with a plan.
• Share your plan with the students: a) on the board; b) in a presentation; c) on a handout.
• Adjust the seating in order to maximize learning or performance. Don't hesitate.
• Expect students to sit correctly and utilize proper hand position.
• Show affect in your face. Students deserve affect in your facial expressions.
• Have the score in your head, not your head in the score.
• Use the composition to learn musical concepts as well as performance concepts.
• Have an instrument nearby to demonstrate musical concepts, pitches, rhythms, articulations, dynamics, and nuances.
• Good conducting is good rehearsing. Gestural communication can be more effective than talking.
• Create "flow" in rehearsal by appropriately challenging the student musicians.
• Use correct musical terminology, not colloquialisms, i.e. "railroad tracks,"
• Read and learn outside the profession. Study CEOs, coaches, politicians, and other leaders.
Building Community:
• Inject humor or warm feeling into the rehearsal.
• Catch them doing something right. Try to be positive especially at the beginning. Remember that praise is only effective if it is specific. General comments like "good job" are not helpful.
• Get excited about what you are sharing with the students.
• Enjoy making music. Occasionally, take a minute to allow yourself to feel the warmth of the music and the people making it with you.
• Create an aesthetic experience each rehearsal.
---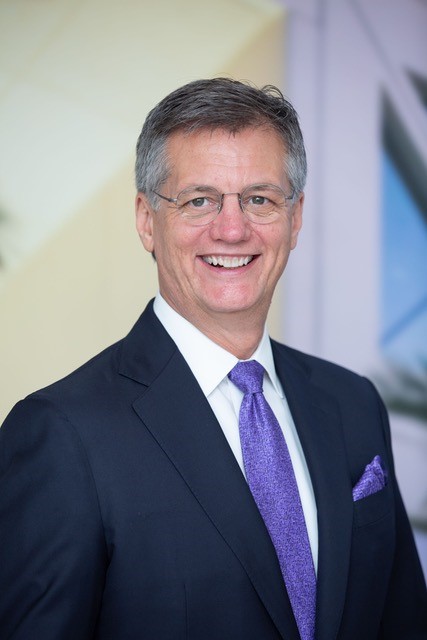 J. Steven Moore is the Associate Dean, Undergraduate Studies at the Frost School of Music, University of Miami. Steven is a strong advocate for music literacy and has developed nationally recognized programs of excellence at the secondary and collegiate level. He has served as Chair of the Department of Music at the University of Central Missouri, Director of Bands at Colorado State University, Lafayette HS and Jessie Clark MS in Lexington, Kentucky, and Assistant Director of Bands at the University of Kentucky. Dr. Moore has a B.M.E. from the University of South Carolina and M.M. and D.M.A. in instrumental conducting from the University of Kentucky. The National Association for Music Education (NAfME) published his book, Play It From the Heart: What you learn from music about success in life. www.PlayItFromtheHeart.com. Steven resides in Miromar Lakes, Florida with his wife, Kimberly Sena Moore, Ph.D., son, Jameson, and daughter, Lorian.