The Benefits of Soundlok® Sound-Isolating Practice Rooms
About the Webinar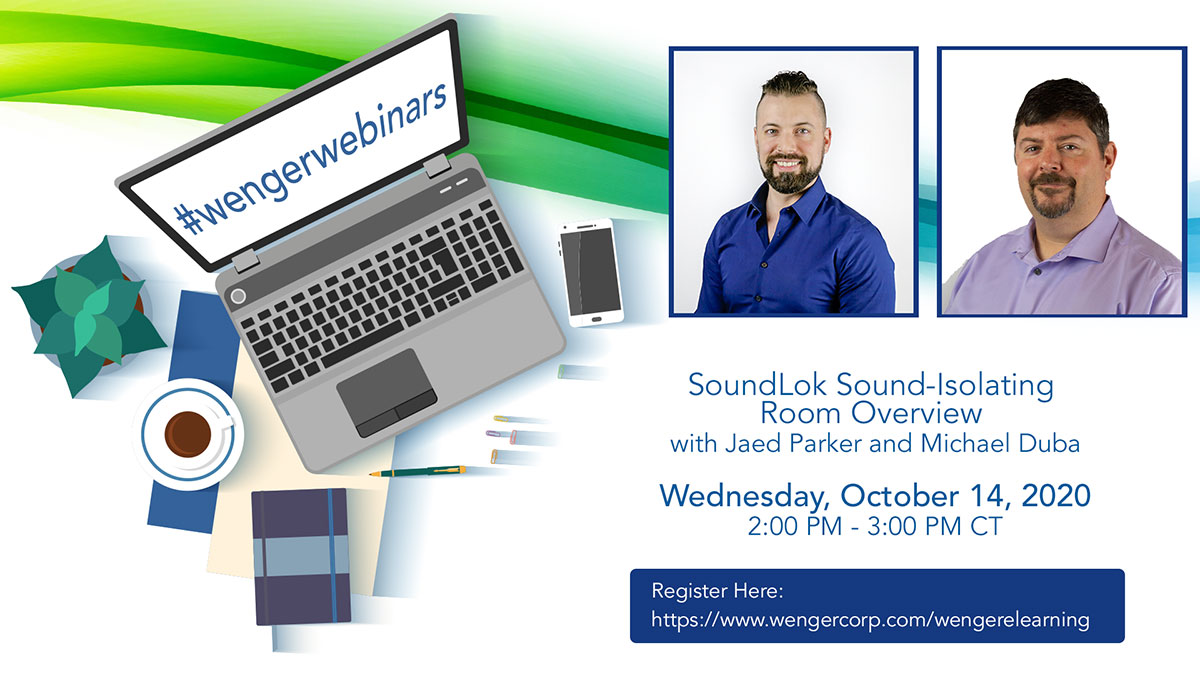 Presented by: Jaed Parker & Michael Duba

In this course, we will discuss the benefits and functions of our Soundlok modular practice rooms. We will also compare and contrast to stick-built (constructed) practice rooms. We will explore beneficial add-on teaching tools and features that set these rooms apart from traditional practice rooms; an example being the Virtual Acoustic Environments (VAE) option for virtual acoustics.
About Jaed
Jaed Parker, Associate Product Manager within the Wenger Acoustics Group. Started with Wenger back in 2017. Prior to that, working with a small business as a Product and Project Lead. Among other job Jaed was a professional dancer/singer. Jaed is happy to find a job that he can use his B.S. degree in business and still be a part of the theater world.
About Michael
Michael is a Senior Regional Sales Manager at Wenger Corporation. He grew up in and currently lives in the suburbs about 30 miles North of Atlanta, GA. He attended Valdosta State University for both a BA and MBA degrees. A few years out of College, Michael spent 12 years working with a regional J.R. Clancy rigging dealer where he learned about all the equipment used inside Auditoriums and Performing Arts Centers. In late 2015, he joined Wenger Corporation as a Regional Sales Manager. By 2019, he was promoted to Senior Regional Sales Manager. Currently, Michael and his team of Regional Sales Managers cover 10 states in the South and Southeastern US.
Please use the form below to request the webinar recording: