Hear for yourself at an upcoming show!
Welcome to the future of music rehearsal. The VAE® Rehearsal System from Wenger is an amazing instrument that's reshaping how teachers teach and students learn. Its advanced audio technology enhances your practice room acoustics to accelerate learning. It can vividly mimic the sound of performing in nine different environments including a cathedral, an arena or your own school's auditorium – at the push of a button. Visit our website for upcoming opportunities to hear a VAE demo in person.


What customers are saying:
"THE VAE REHEARSAL SYSTEM IS OUTSTANDING – my students can actually experience playing in a performance environment: maintaining rhythm, tuning and pitch across the band." – Joel Ashbrook, Director of Bands, Central High School, San Angelo, TX
---
"With active acoustics, you really do hear differently. My students' faces lit up the first time we used the system! They quickly noticed they could hear parts they could not hear before." – Tami Goss, Band Director, Bridge City High School, Bridge City, TX
Visit the VAE Rehearsal web page here.
Nine simulated acoustical environments – including your auditorium!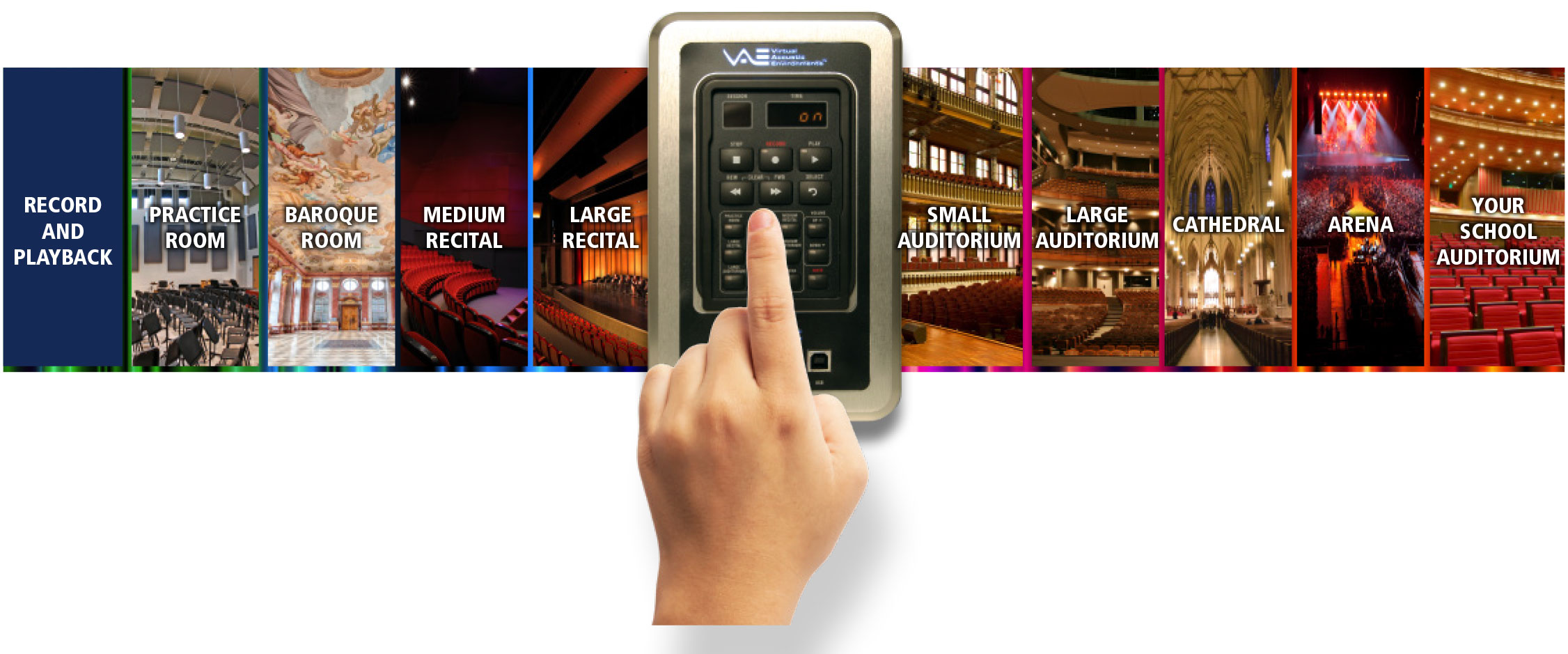 See a list of our upcoming demonstrations below.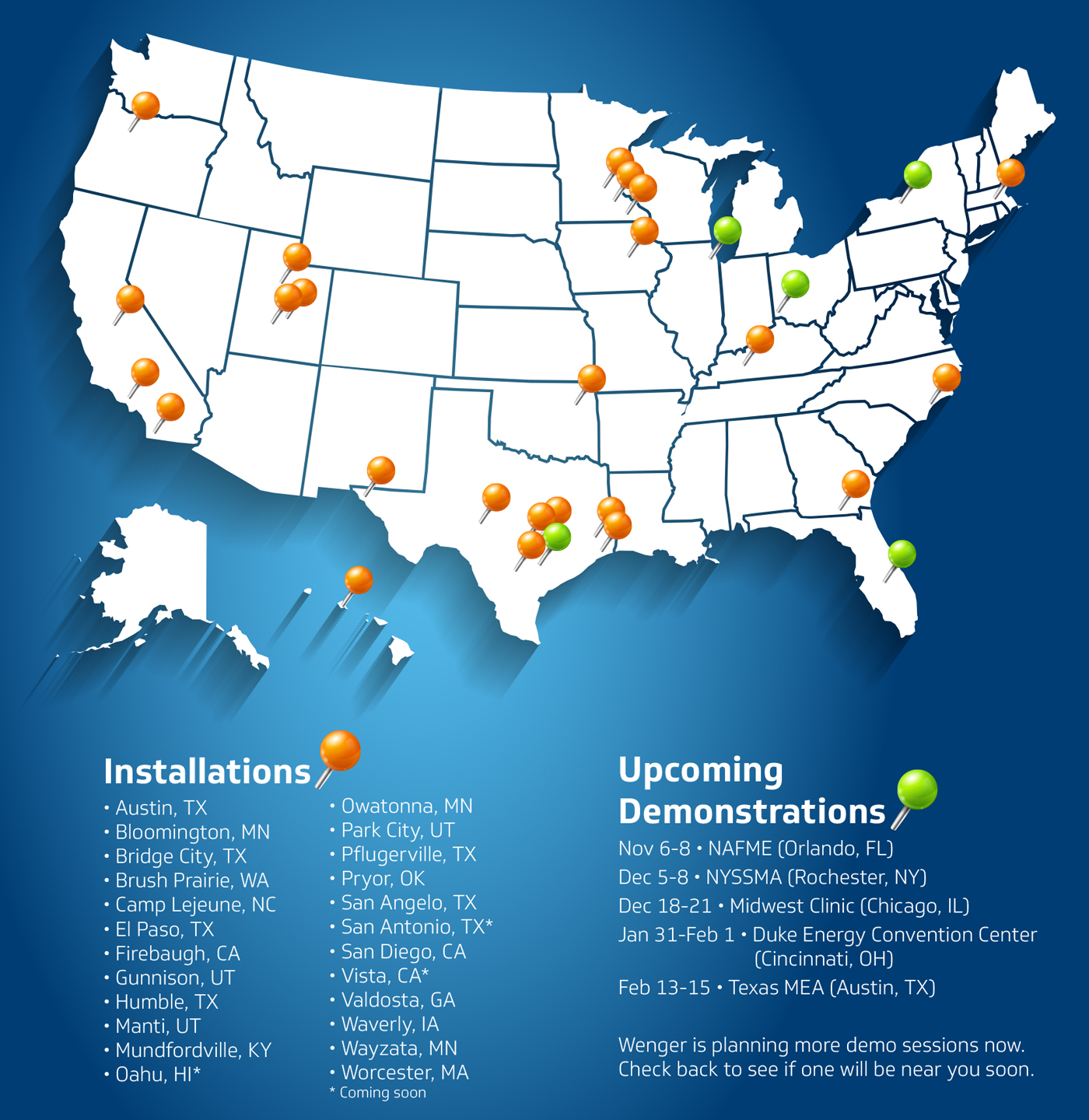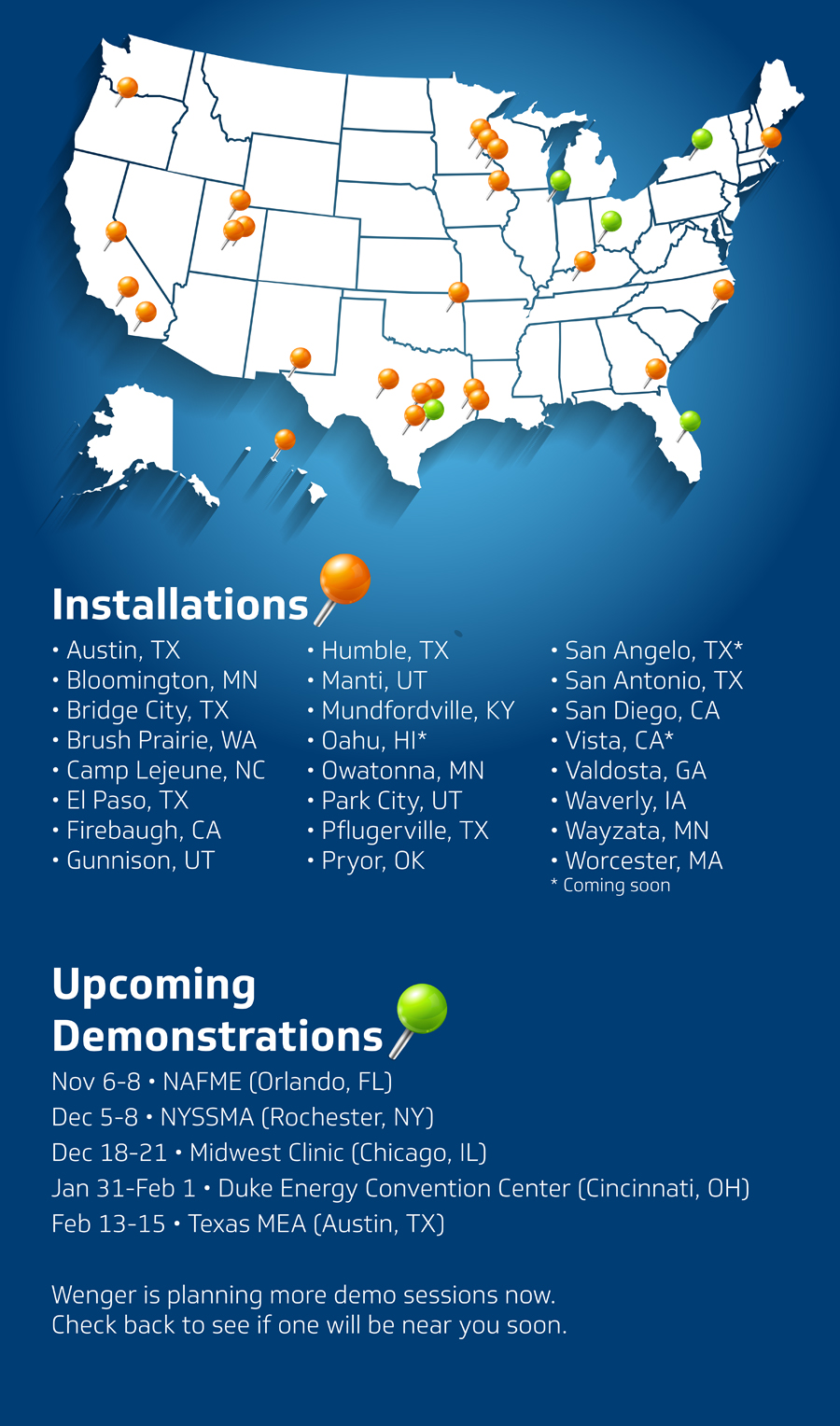 Please fill out the form below to schedule a time to meet with us.